About Us
Results Regardless of Circumstances
Olympia, Tukwila, Vancouver, Spokane | EXTERIOR SOLUTIONS | ROOFING, SIDING, WINDOWS, & DECKS
Mission Statement
At RROC Exteriors, our mission is to provide exceptional home improvement services that prioritize customer satisfaction and deliver outstanding results regardless of circumstances.
We are dedicated to transforming homeowners' experiences by offering high-quality products, reliable warranties, and stress-free processes. Our commitment to hard work, expertise, and customer-centricity drives us to be the trusted partner for all home improvement needs.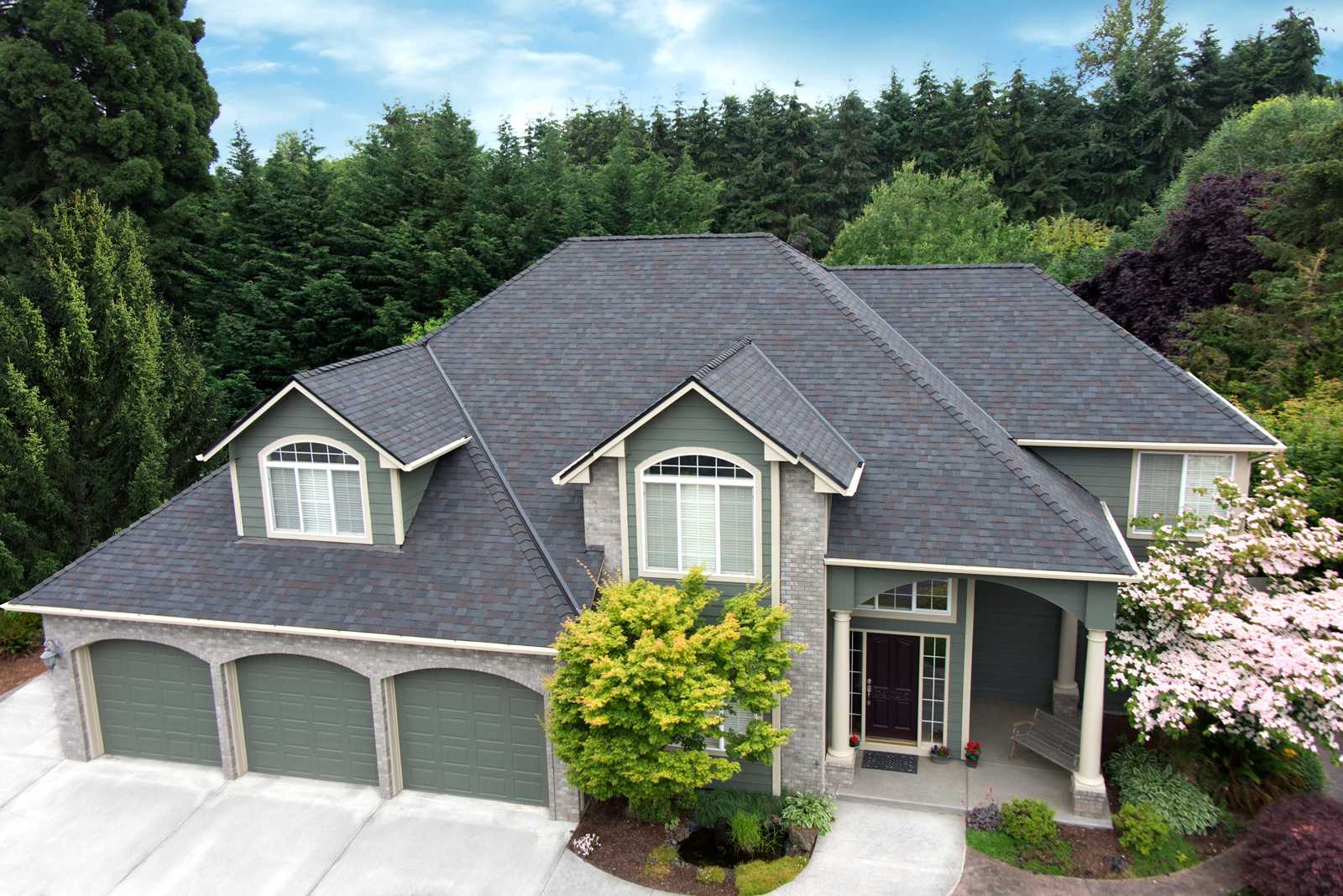 Vision Statement:
Our vision at RROC Exteriors is to revolutionize the home improvement industry by becoming the leading provider of exceptional products and services.
We strive to be recognized as a company that consistently surpasses customer expectations, builds long-lasting relationships, and creates a positive impact on the lives of homeowners. Through our unwavering dedication to excellence, integrity, and continuous improvement, we aim to redefine industry standards and set new benchmarks for customer satisfaction.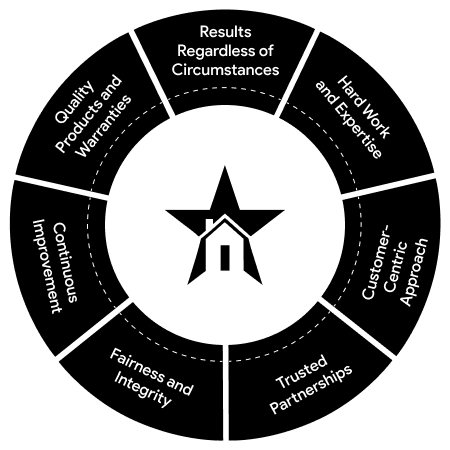 Results Regardless Of Circumstances 
We embody the philosophy of achieving outstanding results for our customers, no matter the challenges we face. We are resilient and adaptable, ensuring that our customer's expectations and needs are always met.

Hard Work and Expertise
We recognize the importance of hard work and continuously honing our skills to deliver the highest quality services. We are committed to excellence, ensuring that every project is handled with craftsmanship, and attention to detail.

Customer-Centric Approach
We prioritize our customer's satisfaction above everything else. Our goal is to provide a stress-free experience by understanding their needs, offering the best products and warranties in the industry, and maintaining open communication from start to finish.

Trusted Partnerships
We value long-lasting relationships with our customers, manufacturers, and suppliers. By establishing trust, collaboration, and mutual respect, we can consistently deliver exceptional results and provide our customers with peace of mind.

Fairness and Integrity
We conduct our business with fairness, honesty, and integrity at all times. Our pricing is transparent, and competitive, and reflects the value we bring to our customers. We are committed to ethical practices, delivering what we promise, and standing behind our workmanship.

Continuous Improvement
We embrace a culture of continuous learning, innovation, and improvement. By staying at the forefront of industry trends, adopting new technologies, and refining our processes, we aim to exceed customer expectations, and lead the way in the home improvement industry.

Quality Products and Warranties
We partner with the best manufacturers in the business and offer the highest quality products and warranties to ensure that our customers' homes receive the utmost protection, durability, and value.
Matt Krom, the owner, spent the last 20 years working his way up from the ground floor in the home improvement industry. Throughout his journey, one lesson has always remained at the forefront of his mind: Results Regardless Of Circumstances (RROC). Hard work has been the cornerstone of his success.
The home improvement industry is filled with stories of homeowners facing disappointing experiences. That's why Matt made it his mission to change that narrative for homeowners. Over the course of his career, he dedicated himself to learning how to navigate the challenges that arise, while also fostering long-lasting relationships with the best manufacturers in the business, backed by unbeatable warranties.
Matt had a vision—a vision to revolutionize the home improvement industry. The company vision at RROC Exteriors is to become the leading provider of exceptional products and services. We strive to bring a new level of excellence and redefine standards within the industry.
"We understand that your home is not just an investment; it's your castle, your sanctuary. It's where you raise your children and create cherished memories. We recognize the daunting task of choosing the right contractor to entrust with your family's haven. That's why we promise to deliver the very best products and warranties at the fairest price, all while ensuring a stress-free process for you," says Matt.
By keeping our customers at the forefront of everything we do, we can confidently say that we always strive to do what is right. Your home deserves nothing but the best. Even in today's unpredictable environment, our promise remains the same: If it's within our control, results are required!
We are excited to embark on this journey with homeowners. Welcome to our company, where your home improvement dreams become a reality, and your happiness is our ultimate goal.