Roofing Inspection Checklist for Homeowners - Form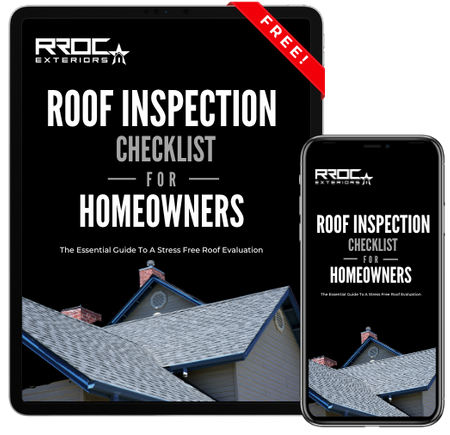 Get your FREE Roof Inspection Guide for Homeowners
Protect your investment with regular roof inspections! Our comprehensive Roof Inspection Checklist E-Book is your essential tool for keeping your roof in top condition. Just fill out the form below, and you'll receive instant access to this valuable resource.
🔍 Discover how to spot potential issues early.
🛠️ Learn essential maintenance tips for a longer-lasting roof.
🏡 Ensure your home stays safe and leak-free.
Don't wait until it's too late—take control of your roof's health today. Your trusted roofing partner, RROC Exteriors, is here to help you every step of the way.